Providers
An extension of your team that specializes in chronic conditions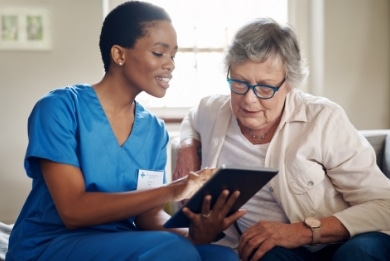 As a full-service specialty infusion provider, AOM Infusion ensures continuity of care by seamlessly treating patients that require multiple therapies, reducing your staff's time in coordinating care with multiple providers.
When you refer to AOM Infusion, we will plug in as a trusted member of the patient's care team. You can rely on our team for responsiveness, attention to detail and follow through.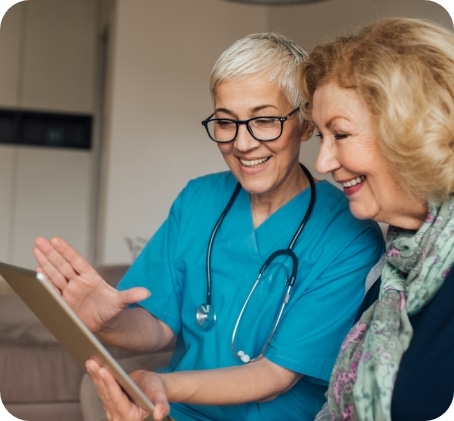 Personalized Care
Specialty infusion services are coordinated between our nurse clinicians, clinical pharmacists and the patient's health care team and providers. We will assure appropriateness of the treatment plan to ensure our patients are progressing towards their best health. It is vital to us to engage patients and their caregivers to fully understand treatment protocols.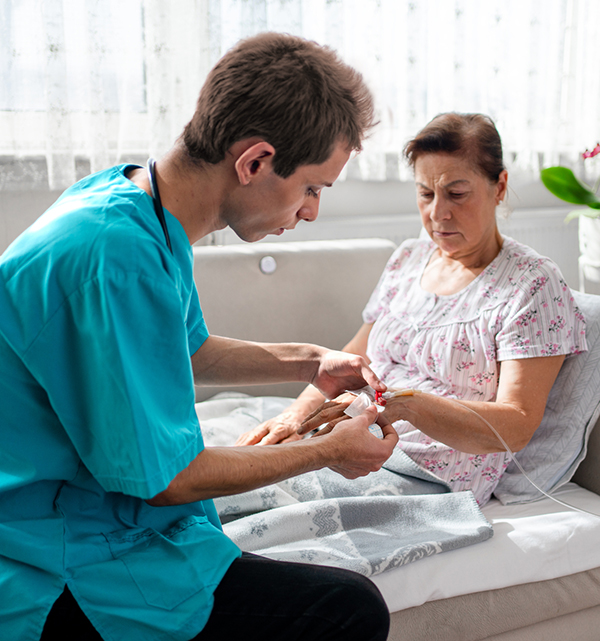 Specialty Infusion Therapies

IV infusion therapy is more cost effective and provides positive outcomes when provided in the comfort of the patient's home or our state-of-the-art infusion centers. Specialized, hi-tech nurse and pharmacist clinicians monitor all home treatments and our licensed pharmacy provides everything needed for administering the therapy.
We support patients through their intravenous treatment with seamless care and communication every step of the way to improve health and support optimal outcomes. Common therapies we manage include immunoglobulins (IVIG and SQ), chronic inflammatory & biologic infusions and specialized therapies.
Conditions We Treat
We specialize in the care of patients with chronic conditions who may require a more complex level of treatment. We have decades of experience treating over 80 chronic conditions with leading therapies including:
Chronic Inflammatory Disorders (CIDs)

Crohn's Disease
Inclusion Body Myositis
Irritable Bowel Syndrome
Juvenile Idiopathic Arthritis
Kawasaki Disease
Polymyositis
Rheumatoid Arthritis
Ulcerative Colitis
Vasculitis
Immunological Conditions

Hypogammaglobulinemia
Common Variable Immunodeficiency
Epstein-Barr Virus Syndrome
Idiopathic Thrombocytopenia Purpura
Primary Immune Deficiencies
Selective Immune Deficiencies
Sjogren's Syndrome
Systemic Lupus Erythematosus
Neurological Disorders

Amyotrophic Lateral Sclerosis
Chronic Inflammatory Demyelinating Polyneuropathy (CIDP)
Duchenne Muscular Dystrophy
Encephalitis and Encephalomyelitis
Guillain-Barre Syndrome
Neuromyelitis Optica
Neuropathies (Hereditary and Idiopathic)
Demyelinating Diseases
Dermatomyositis
Inflammatory Polyneuropathy
Lambert-Eaton Myasthenic Syndrome
Multifocal Motor Neuropathy (MMN)
Multiple Sclerosis
Myasthenia Gravis (MG)
Stiffman Syndrome
Transplant

HLA Desensitization
Organ Rejection
Specialized Therapies
Insurance Specialists & Copay Assistance
AOM Infusion has a team of dedicated professionals handling our reimbursement department. This team includes insurance specialists who can assist in verifying coverage for specialty infusion therapy and obtain the necessary pre-certification or authorizations for our services.
We are a participating provider with most major insurance carriers and have active contracts with a variety of commercial payors. We boast a quick turn-around time for insurance verification of less than 30 minutes and then immediately begin working on obtaining necessary authorizations.
Q&A
Which insurance carriers do you work with?

AOM Infusion is a participating provider with most major insurance carriers. If we're not already connected with a carrier, we will immediately start the process upon request. We also have active contracts with a variety of commercial payors, including:

Traditional health plans
Managed care organizations
Preferred provider organizations
Third-party administrators
Self-insured plans
Provider network managers
Medicare Part D plans
Prescription drug plans
How can I refer a patient?

Placing a referral is fast and easy! Simply fill out our online referral form and fax it to our referral line at 800-528-9860, or call your account representative or a patient care manager at 800-746-9089. To refer a patient to AOM for infusion services, we will need you to provide the following information for your patient:

Name
Address
Phone number
Social security number
Date of birth
Health insurance card(s) or name of insurance carrier
Health insurance member ID number
Diagnosis
Allergies

You will also need to submit the prescribing health care provider's name and prescription or orders. In addition, if you can provide past clinical notes or a letter of medical necessity upfront, the referral process may be completed more quickly.
What does the patient referral process look like?

Once you have submitted a referral by fax or phone call, we will verify the patient's benefits within 30 minutes, obtain preauthorization if needed and set up the patient for our specialty infusion services.
What involvement should I expect with my patient's care?

When health care providers refer eligible patients to AOM Infusion for infusion therapy, they become part of the AOM team. We work closely with the patient's health care provider as well as an insurance case manager, nurse clinicians and a specialty infusion pharmacist to ensure seamless care, consistent communication and the best possible outcomes.
Accreditations
AOM Infusion maintains high standards in effectively and efficiently delivering quality health care products and services to consumers through accreditations from highly respected organizations, including the Accreditation Commission for Health Care (ACHC).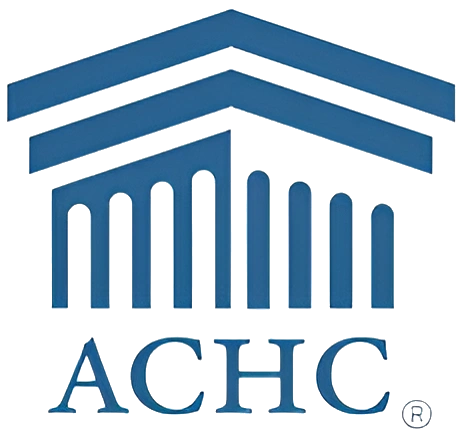 Affiliations
AOM Infusion continues to pursue clinical excellence through memberships with leading organizations advancing clinical practice, education, advocacy and resources for the nation's home and alternate site infusion provider community and their patients. Patient Referrals
Trust your patients to AOM Infusion and let us become part of their care team. Simply fill out our online referral form and fax it to our referral line at 800-528-9860, or call a patient care manager at 800-746-9089. We'll respond within one hour!
"AOM is committed to providing above standard care and is a provider who will go the extra mile to ensure optimal outcomes. Their efficient communication and ease of referral are strong qualities that AOM has consistently demonstrated throughout the years. AOM has always provided extraordinary services to my patients and is an expert provider of IVIG infusion. They are an extension of my practice and I am very satisfied with their continued level of professionalism and care for my patients." – Neurologist New York-Presbyterian Hospital